Pharmacy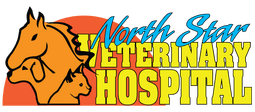 Request Prescription
North Star Veterinary Hospital
We have multiple options available both online and in-clinic to help ensure the best possible care for your pet's pharmacy needs.
For In-clinic Medication Requests and/or Refills:
·Complete the easy submission form below
PetPage App on your phone
Send us an email at pharmacy.nsvh@gmail.com
Text us at 910 390 8165
For online convenience and shipping direct to you, choose our online pharmacy option by clicking this link.
Pharmacy & Pet Products
Specialty foods and medications for preventive care and illnesses, including flea & tick preventatives.