Boarding
North Star is committed to keeping your pets healthy, happy, and safe. We understand that leaving your pet for the night or for a week is never easy but you can rest assured that your furry family member is being taken care of as one of our own. Choose from a variety of boarding room options, opt for last day grooming services, or schedule extra play time with other fellow Kamp Krivit friends.
Please call and speak with a receptionist for details with exotic boarding and availability.
All boarding guests must be dropped off prior to 4pm. Please provide all up-to-date vaccination information during scheduling.
Required Vaccines
Any pet requiring vaccines prior to boarding will need to be dropped off before 2pm to be seen by a doctor. All boarding pets are required to be up to date on the following vaccines:

Distemper/Parvo
Leptospirosis
Bordetella
Rabies
Canine Influenza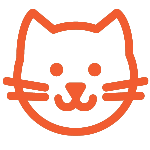 ---
Feline Distemper
Rabies (Feline Leukemia is recommended)
All boarders are administered a Capstar upon arrival to the prevent spread of fleas. A complimentary bath is included with any boarding reservation for 5 nights or longer.